I'm tackling a universal necessity of life today:  grocery shopping. Ugh.  With more options than ever available to us for acquisition of necessary foodstuffs, I thought I would share a particularly detailed spectacle that I have observed when shopping with my parents…
My Parents
My parents are the stuff that sitcoms are made of (and my mother is cringing right now because I just ended a sentence with a preposition), wholesome sitcoms of the 50's. They have been married since they were 16, and have a very definitive division of labor in their household that works for them.  My dad can make cereal and iced tea and would have to exist on these delicacies in my mother's absence. By the same token, my mother has never put gas in her own car and does not intend to ever do so. (There was that ONE time when she attempted it but drove off with the hose still in the gas tank…she vowed to never attempt such a task for the remainder of her days on this planet.)
A Little Background
My father went to college at SMU and began a degree in Engineering; in fact, he was part of one of the Apollo and Gemini teams for NASA (the folks that landed on the moon). Several years later, he felt a calling to be in ministry and went to seminary. Ultimately, he had a 40+ year career as a chaplain, but his Engineering/mathematical leanings were never far from the surface.
My mother was a nurse and then a school nurse so that she could have the same schedule as my brother and I during the school year with summers off. During those summers she tackled infamous furniture refinishing projects (more on that later), gardening, canning vegetables, making homemade ice cream, etc..  Of course, much of her day was spent taking my brother and me to swimming lessons, church camp, Campfire camp, band camp, cheer leading camp, etc.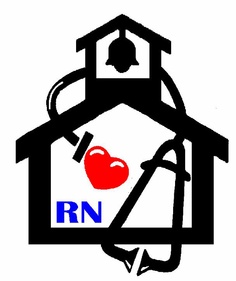 And the grocery pilgrimage begins…
Fast forward to  current day:  It might take my parents the better part of the day to buy groceries.  They have transformed the process into both an art and a science. My dad pushes the cart while my mother carefully inspects each and every product on the shelves to calculate its nutrition levels, fat and sugar grams, calorie count and suspicious preservative content. Once a product is finally deemed acceptable for human consumption, my dad then calculates how much the product costs by the ounce and how many bites per serving it yields. If he approves, they move onto the next grocery item on the list; if he hesitates, the whole process must start over with a new candidate from the shelf.
Grocery Pilgrimage – Part 2
With the day half over, the process of unloading the "winning" grocery items begins. As bags are brought into the house, a new inspection begins to ensure that all the items were charged correctly.  Inevitably, there is an item that was either over charged or under charged. Any errors on the receipt kick off a lengthy series of visits back to the grocery store to correct the error. Most of us mindlessly run through the grocery store and throw things in our carts, race through the self check out line, and hurl our groceries in the refrigerator as quickly as possible so that we can move on to the next activity in our overly scheduled lives.  It is refreshing to see my parents devote such commitment and skill to this necessary chore…not to mention the infinite amusement it provides.
How do you buy groceries?
With the ever evolving options in grocery acquisition, how do you do your grocery shopping?  Do you bypass the market altogether and order from Amazon or similar service (trusting strangers to select your produce)? Do you have your grocery store deliver to your door or pick up curbside?  Maybe you skip grocery shopping altogether and order from HelloFresh or Blue Apron?  Or do you make the event a ritual as my parents do?
Happy grocery shopping – in whatever manner makes you happy!